Moving to a new home in Brisbane or on the Gold Coast is already a taxing job, let alone doing it in a challenging period like a pandemic. Conisdering the danger of getting infected with the coronavirus, it's uncertain whether enlisting the help of removalists or a moving truck is a safe thing to do at this time.
If you're seriously planning to move house during coronavirus, you need to know what you can and can't do to make your move successful while staying safe and healthy.
Enquire about local and interstate move
When moving houses during a pandemic, the first thing you need to ensure is the legality of moving. The Ministry of Health has implemented some guidelines on moving to prevent the spread of COVID-19. The local council also has a set of rules when moving around the state and interstate. You must know these rules and guidelines if you want your project to be successful.
Consider Storage Services
If moving is really essential and the interstate is not allowed yet, then you may want to consider storage services for the time being. Many storage companies are running operations despite the situation, so you have the opportunity to choose the right one. Make sure to choose the company that offers services while following the best health and safety practices.
Express Furniture Removals offers a variety of storage options for all your needs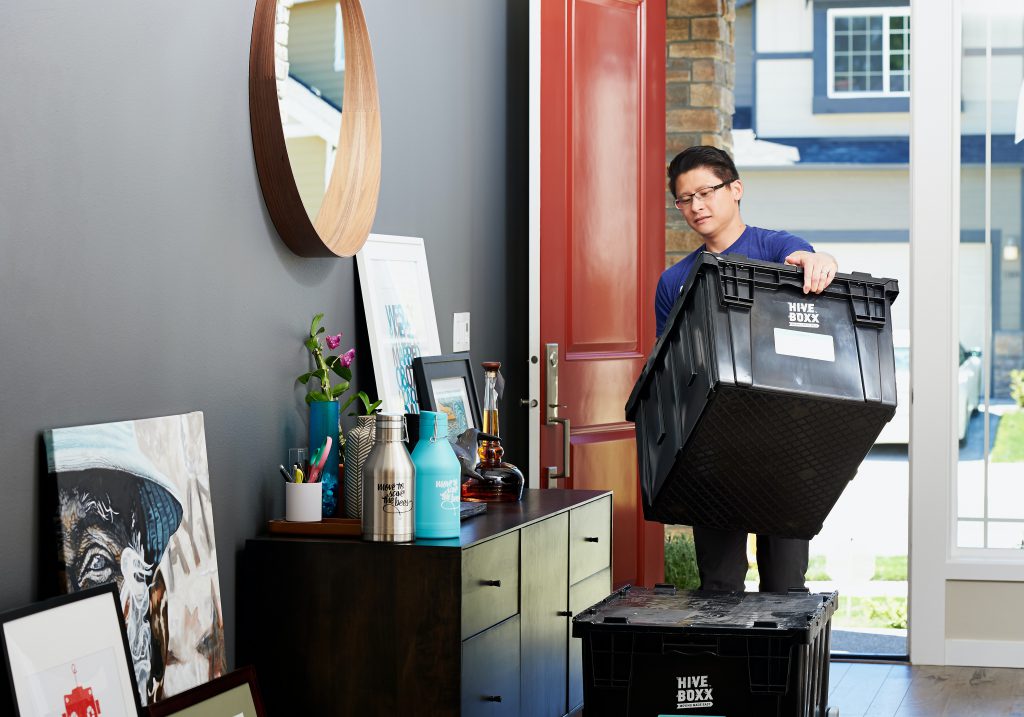 Search for Removalists
The next thing to do is confirm that a removals business in Brisbane or on the Gold Coast is operating and will be able to help you. If there are multiple businesses available, shortlist 3 or 4 of them to choose from and compare so you can make a decision accordingly.
If there's no removalist available, find any moving truck available for rent. Without either of these two, it will be impractical to continue your plans at all. So, make sure to do proper research before starting to pack your belongings.
Express Furniture has been providing high quality removalist and storage services to thousands of Australian families since 1999 and is continuing to provide these service throughout the pandemic.
Practice Social Distancing
When you've found the best removals company available, don't forget to practice social distancing to maintain your family's safety. You can start with the pre-move inspection, which is required for the service provider to get an exact estimation of the moving cost and process. Instead of having a physical pre-move inspection at your place, request for a virtual inspection using Zoom or FaceTime.
During the actual moving, ensure that you always have at least 6 feet of distance from the removalists to avoid physical contact. Have everyone in your family wear a facemask and see to it that you wash hands whenever you have the chance.
If you have someone over 60 years old in your family, it's best for them not to be present when the removalists arrive. They are the ones at greater risk of getting infected with coronavirus, so make sure to protect them.
Mind your Packing
When packing your belongings, don't use old or free boxes just to cut the moving costs. They might be budget-friendly, but these boxes aren't the most sanitary options, especially if you want to move during coronavirus. These old boxes might be carrying the virus and you'll never know it until you or your family members touch them and start showing symptoms within 14 days. It's better to be safe than sorry, so make sure to invest with new moving boxes.
After procuring new boxes, disinfect them as well as all your belongings to ensure that you'll not be transporting germs or viruses to your new home. It will take some time for sure, that's why it's most advisable to start early on your preparations so you can move right at the schedule.
At Express Furniture Removals we only use high quality packing materials purchased from Visy. Visy cardboard boxes are made from recycled fibre and kraft paper and are the most durable moving material on the market.
Move House with Express Furniture Removals
To move house during coronavirus is risky, but following these steps will keep you safe and healthy while making your project successful. To ensure that you'll be able to relocate easily and safely amid the COVID-19 pandemic around Brisbane and on the Gold Coast, get the help of a qualified team of removalists from Express Furniture Removals.
Our professional removalists have years of experience and training that will guarantee you and your family hassle-free removals and safe transit to your new home. We also offer state-of-the-art storage services right at the heart of Archerfield in Brisbane.
Call us today on 1300 139 995 to discuss your options or email us directly: [email protected].